Virginia Tech has approved a handful of "green projects" proposed by student organizations … WFIR's Gene Marrano has more on an initative that's been in place since 20-10:
UPDATED 12:25 pm — From Roanoke County Public Schools: The lockdown at Cave Spring Elementary has been lifted. Police thoroughly searched inside and outside the school and found no evidence of any threat to the school. Students and staff were safe the entire time and were never in any danger. The school day will continue as scheduled. We appreciate parents understanding and cooperation during this situation and we would like to express our thanks to the Roanoke County Police Department for their rapid response and investigation.

From the U.S. Forest Service:  The Forest Service decided to issue a temporary special use permit to survey a 10.5-mile segment of the Jefferson National Forest for the proposed Mountain Valley Pipeline and two alternative routes in Craig, Giles, Montgomery and Roanoke Counties, VA and Monroe County, WV.  Surveys for wetlands, water, soil, and suitable habitat for sensitive species, including federally listed threatened and endangered plants and animals will be conducted within the next year.  Surveys will also record cultural resources.
(Continue reading for the rest of the news release.)

Mill Mountain Theatre's 50th season raises the curtain tomorrow night with Hairspray … WFIR's Gene Marrano spoke with actor Greg London – he plays "Edna" in drag – as Devine did in the original movie:
Click below to hear more from Greg London – he plays Edna in Hairspray – in drag of course: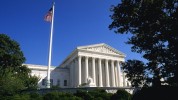 Virginians on both sides of the same-sex marriage debate plan to be at the U.S. Supreme Court today as justices consider whether state bans on such marriages are unconstitutional. This specific case does not involve Virginia, but the justices are expected to rule by late June whether states have the right to define marriage as the union between one man and one woman. WFIR's Evan Jones has the story.

FAIRFAX, Va. (AP) _ A search-and-rescue team from Fairfax County has gone to Nepal to look for survivors of a devastating earthquake. A team of 57 men and women, plus six search dogs, left for Nepal on Sunday from Dover Air Force Base. The Fairfax County team is one of two in the country that deploys to international disasters in coordination with the U.S. Agency for International Development. The other team, from Los Angeles, has also deployed. The search-and-rescue teams are entirely self-sustaining for periods of two weeks or more. Fairfax County's team was in the midst of a multi-day training exercise over the weekend when the earthquake struck in Nepal. More than 3,700 people have been killed. The Fairfax team last deployed internationally in June 2014 in response to flooding in Paraguay.

LURAY, Va. (AP) _ An increase in entrance fees at Shenandoah National Park goes into effect this week. The fee increases are being implemented in two stages. Beginning Friday, the fee for an annual park pass will increase from $30 to $40. The fee will increase to $50 on Jan. 1, 2017. Motorists will pay $20 per vehicle for up to seven days, up from $15. The fee will increase to $25 on Jan. 1, 2017. A similar fee for motorcyclists will increase from $10 to $15, and then to $20 on Jan. 1, 2017. There also will be a $10 per-person fee for visitors participating in special van tours to Rapidan Camp, President Hoover's former retreat and a National Historic Landmark located within the park. There's no charge for children 12 and under.

PULASKI, Va. (AP) _ A Pulaski woman will spend seven years in prison after pleading no contest to child neglect stemming from her infant son's death.  Samantha Anna-Jane Taylor, also known as Samantha Warden, entered her plea and was sentenced Monday in Pulaski Circuit Court. Taylor's son, Cory Cole, was found dead in woods in Draper on Jan. 30, 2014, a day after he was reported missing. The infant's father, Howard Cole, is awaiting trial on charges of capital murder and illegal disposal of a body.

The Better Business Bureau Serving Western Virginia says it had a record-breaking turnout for the semiannual Secure Your ID document shredding event held Saturday at the Salem Civic Center. The BBB served 668 vehicles, resulting in 30,000 pounds of shredded personal documents. The BBB says taking a few minutes to shred paper documents could save you from becoming a victim of identity theft. The next Secure Your ID event is on October 17.  For more information about how to fight identity theft you can click here.
From Roanoke City Police: The officer who fired the shot at the armed suspect Saturday morning in the 100 block of Campbell Avenue SE was Sergeant M.E. Thompson. Thompson has been employed with the department for 13 years. Sergeant Thompson was working an off duty Dance Hall ordinance assignment at another downtown business. Per departmental policy in these types of incidents, Sergeant Thompson has been placed on administrative leave pending the outcome of the separate criminal and administrative investigations into this matter. Captain S.Roman Jr. was the officer who spotted the suspect, Malik Seanking Roman (no relation to Captain Roman), with the firearm in the parking lot just east of Stefano's on the Market. Captain Roman was working off duty at another business near downtown and responded to Sergeant Thompson's call for assistance. Detectives are analyzing potential video and physical evidence, as well as conducting follow ups on witness statements and other aspects of the case. The investigation is on-going.