An international affairs expert says although he doesn't completely agree with President Donald Trump's proposals, he is more optimistic than some of his colleagues when it comes to their economic impact. As WFIR's Ian Price reports:
Tomorrow's Women's March on Washington may attract several hundred thousand people – a smaller but similar event is planned for Elmwood Park in Roanoke as well. More from WFIR's Gene Marrano: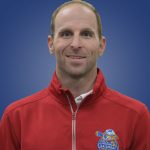 The Roanoke Rail Yard Dawgs are riding a hot streak as they head into tonight's home game against the Knoxville Ice Bears – the Dawgs earned 5 of a possible 6 points with two wins and an overtime loss last week.  The Rail Yard Dawgs have beaten several of the top teams in the Southern Professional Hockey League lately – but head coach San Ftorek's squad has not yet beaten Knoxville.  Hear more from the coach below:
At noon today, Donald Trump delivers a much-anticipated Presidential inauguration address after being sworn in. A Radford University Communications professor talks about its significance, as WFIR's Gene Marrano reports:
When President-elect Trump takes the oath of office at noon today, his first act as president will be to deliver the inaugural address. Our political analyst Bob Denton looks at the political setting in which it will occur. He spoke with WFIR's Evan Jones.

RICHMOND, Va. (AP) – Attorneys for a convicted killer executed in Virginia say they're concerned his lethal injection caused a painful death.Ricky Gray was pronounced dead at 9:42 p.m. Wednesday after receiving a three-drug injection. The 39-year-old was convicted of brutally killing a Richmond family in 2006.Gray's attorneys said yesterday that officials have provided "no plausible explanation" for why the process of inserting the IV took about 30 minutes, which is longer than usual. They also questioned whether Gray was fully unconscious when the second drug was injected, noting that his head moved side to side after the so-called "pinch test."A Department of Corrections spokeswoman didn't immediately respond to messages. She told The Richmond Times-Dispatch the delay was due to difficulty in placing the IV line in a vein.

From the Virginia State Police: Virginia State Trooper J. L. Cornett is investigating a fatal motor vehicle crash on Interstate 81 in Roanoke County.  The crash occurred at 10:54 a.m. at the 134 mile marker, one mile north of Route 647 in Roanoke County.A 2002 Jeep Liberty was traveling north on Interstate 81 when the driver lost control, ran off the left side of the roadway. Read the rest of this story »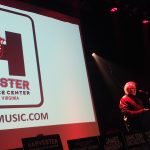 The Harvester Performance Center in Rocky Mount announced its 2017 lineup today, which includes headliners like Emmylou Harris, Kris Kristofferson, Barenaked Ladies and Charlie Daniels. The town of Rocky Mount owns the Harvester; CEO Matt Hankins says the 3-year-old venue expects to turn a small profit. Hankins is also the assistant town manager for Rocky Mount. He says good word-of-mouth from artists that have played at the Harvester has resulted in numerous referrals.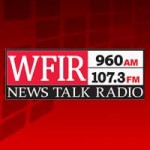 For the 14th year Roanoke area firefighters and law enforcement officers will mix it up on the ice on Saturday during the "Guns and Hoses" hockey game. More from WFIR's Gene Marrano:
A march in Washington D.C. – set for the day after Donald Trump's Presidential Inauguration – intends to show a united front against rhetoric that organizers say insulted, demonized, and threatened women. WFIR's Ian Price has reaction with a local professor: