The Roanoke Valley Greenway Commission officially welcomes a new member as of tomorrow. More from WFIR's Gene Marrano:
Virginia Tech professor and WFIR Political Analyst Bob Denton says yesterday's Supreme Court decision overturning former Governor Bob McDonnell's corruption convictions should be welcomed by any and all elected officials. And as WFIR's Evan Jones reports, Denton did not spare his words for federal prosecutors:

A Virginia Tech professor sees the recent Brexit Vote as the result of long-running internal issues in Europe. WFIR's Clark Palmer has more.
Former Governor Bob McDonnell's corruption conviction was overturned yesterday by the U.S. Supreme Court. A move that drew praise from both Democrats and Republicans. WFIR's Ian Price has more:

With the 4th of July Weekend just around the corner, travelers can expect lower gas prices when they head to the pump. WFIR's Clark Palmer has more.

A Carribean vacation – and a good deed at the same time. WFIR's Gene Marrano has more on "Bookbag Santa":
 WASHINGTON (AP) _ A unanimous Supreme Court has overturned the corruption conviction of former Virginia Gov. Bob McDonnell in a ruling that makes it harder to prosecute elected officials accused of bribery. The justices ruled Monday in favor of McDonnell, who was found guilty in 2014 of accepting more than $165,000 in gifts and loans from a wealthy businessman in exchange for promoting a dietary supplement. The former governor says he never took any official action to benefit Star Scientific Inc. CEO Jonnie Williams or pressured other public officials to do so. McDonnell says he simply performed routine courtesies for Williams like setting up meetings and hosting events. Prosecutors said McDonnell accepted personal benefits with the understanding he would try to take official action to help Williams.

Pro sports teams need a nickname and a mascot … and that mascot needs a name – now the Roanoke Rail Yard Dawgs have unveiled that name as WFIR intern reporter Zach Staton reports: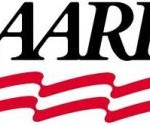 An event to inform people about ways they can defend against fraud takes place tomorrow night – during a Salem Red Sox baseball game. WFIR's Clark Palmer has more.

SMITH MOUNTAIN LAKE, Va. (AP) _ The woman who survived a shooting that killed two journalists while they were conducting an interview on live TV is being honored for her courage.
Local media report that Vicki Gardner recently received the Virginia Association of Chamber of Commerce Executives "Resilience Award." It's a new award the group created to give executives who successfully lead their chambers while facing difficulties.
Gardner is the executive director of the Smith Mountain Lake Regional Chamber. She was shot in the back while giving a live interview on WDBJ last August.
Reporter Alison Parker and cameraman Adam Ward were killed in the shooting. Authorities said the shooter, Vester Lee Flanagan, later died of a self-inflicted wound.