Memorial Day is the day we remember the men and women who have given the ultimate sacrifice for their country. Among the observances around the region today is one at the National D-Day Memorial in Bedford. WFIR's Evan Jones has the story.
32-year-old Joshua Andrew Kelley, of Vinton and 28-year-old Jeffrey Lee Waddell, of Roanoke have both been arrested and charged with three counts of burglary and three counts of grand larceny. Police believe they are responsible for a number of recent convenience store break-ins that happened in Roanoke City and Bedford, Botetourt, Montgomery and Roanoke counties.
FAIRFAX, Va. (AP) — A woman who was attacked in a 2005 case that authorities have linked to the death of University of Virginia student Hannah Graham will testify at a pretrial hearing next month. The woman, who now lives in India, will be traveling back to Virginia before trial to determine whether she can identify 33-year-old Jesse Matthew of Charlottesville as her attacker. Matthew is charged with sexual assault and attempted capital murder in the Fairfax case. Defense lawyers, though, question whether she can identify Matthew as her attacker. At a hearing Friday in Fairfax, a judge scheduled a June 4 hearing with the victim to determine whether she can reliably identify Matthew as her assailant. Prosecutors say they also have DNA evidence linking Matthew to the crime.

RICHMOND, Va. (AP) — Virginians who want to stock up on batteries, bottled water and other supplies for the hurricane season will get a tax break starting Monday. A sales tax holiday will spare residents state and local levies for items priced at $60 or less, and bigger-ticket items such as generators priced at $1,000 or less. The tax holiday runs through May 31. For a full list of products eligible for the sales-tax break, go to www.tax.virginia.gov. The Atlantic hurricane season officially starts June 1 and ends Nov. 30.

From Roanoke County Police: On Friday 05/22/2015 the Roanoke County Police Department served a search warrant on a house in the 7300 block of Cove Hollow Road. The search was obtained in reference to an investigation that originated with the Fairfax County Police Department. The investigation is on-going and is in reference to an animal cruelty and crimes against nature investigation. A suspect has been identified, but due to the fact that the investigation is still in progress we will not be identifying them. This case will be presented to the next meeting of the Roanoke County Grand Jury for indictments. This investigation is being worked by both the Roanoke County & Fairfax County Police Departments.
The U.S. Senate must still vote on a bill that changes how the N-S-A could collect American phone records … Virginia's junior Senator is pushing for that vote as WFIR's Gene Marrano reports:

An out-of-court settlement of an antitrust lawsuit allowing Liberty Christian Academy in Lynchburg to join the Virginia High School League had an immediate impact in Roanoke … more from WFIR's Gene Marrano:

Computer problems have disrupted Virginia's SOL tests three times in the last ten days. School officials say the impacts have been minimal, but some students may become eligible to take them again. WFIR's Evan Jones has the story.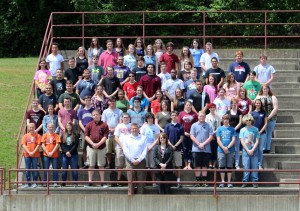 For the first time in school history Salem High School's choral and band programs have received the Blue Ribbon Award for Superior Music. In order to receive the award, which is given by the Virginia Music Educators Association, musical groups had to perform two pieces from approved graded music lists. They were then categorized, assessed and given a grade with level 1 being the easiest and level 6 the most difficult. The Salem High School Chorale, performing at a level 5 and sight reading at a level 3, received an overall Superior rating. They Salem High School Symphonic Band also received a Superior rating, performing at a level 4 and sight reading at a level 2.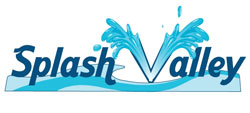 Splash Valley Water Park returns for a sixth season on Memorial Day Weekend. The park will be open this Saturday through Memorial Day, as well as next Saturday and Sunday. Daily operations begin on Friday, June 5. Several new events have been added to the calendar this season. On Friday June, 5 the park will be hosting School's Out for the Summer Bash from 4:00 p.m. to 7:00 p.m. The event includes games, music and prizes. Every Friday throughout the month of July, Splash Valley will host Friday Night Lights. The park will be open until 9:00 p.m. on these days, and there will be themed activities, music and games. Also new this year is Family Tuesdays. For this special day, families of four to eight individuals per household get in for a flat $23 admission. Gate admission applies for all special events, which is $5 for all visitors after 4:00 p.m.