We are still in the grip of winter so you might assume some are still playing hockey in the Roanoke Valley … but that hasn't been the case for a month – the ice left town at the end of January … more from WFIR's Gene Marrano:

The union representing workers at Roanoke's mail processing facility continue to hold out hope it can remain open past July, but as things stand, all first-class mail to and from Roanoke will head through Greensboro by late summer. Roanoke processing employees got the official timetable this week, as WFIR's Evan Jones reports.

RICHMOND, Va. (AP) _ Virginia Gov. Terry McAuliffe has signed into law a measure that allows the use of derivatives of the marijuana plant for treating severe epilepsy. The governor signed the bill Thursday at a Capitol ceremony featuring families with epileptic children who have suffered debilitating side effects from taking legal drugs. It's the first effective medical marijuana legislation to win approval in Virginia, according to its House sponsor, Del. Dave Albo. The governor and other elected officials praised the families for being effective advocates for the new law. The law allows possession of cannabidiol oil or THC-A oil with written certification by a doctor that it is needed for treatment of intractable epilepsy.

ROANOKE, Va. (AP) _ Residential customers of Appalachian Power in Virginia are seeing their monthly bills decrease by about 4 percent this month. The utility says the lower bills are the result of the reduction or expiration of three rate adjustment clauses. For Virginia customers, that means a monthly bill of $114.92 for 1,000 kilowatt hours of electricity a month. That's down from $119. Rate adjustments are separate from the base rate, which accounts for about 60 percent of a customer's bill.

RICHMOND, Va. (AP) _ The U.S. Geological Survey has confirmed a small earthquake about 24 miles west of the capital of Virginia. The USGS reported on its website that the quake happened around 3:50 a.m. Thursday and had a magnitude of 2.5. It was centered near Goochland, outside of Richmond. Goochland County Sheriff James Agnew says there were no reports of damage or injuries in the county.

RICHMOND, Va. (AP) _ Virginia lawmakers have agreed to compensate victims who were involuntarily sterilized by state officials decades ago under a widely accepted program. The Virginia General Assembly budgeted $400,000 to compensate victims at the rate of $25,000 each. More than 7,000 Virginians were sterilized between 1924 and 1979 under the Virginia Eugenical Sterilization Act. There are only 11 known surviving victims. Eugenics is the now-discredited movement that sought to improve the genetic composition of humankind by preventing those considered "defective" from reproducing.Virginia is the second state to approve compensation for victims. North Carolina approved $50,000 in compensation in 2013. The Virginia law became a model for similar legislation passed around the country and the world, including Nazi Germany.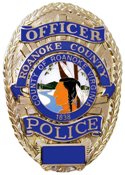 From Roanoke County Police: Another case of illegal tire dumping has occurred in the County over the past several weeks. This event occurred as they have in the past on a rural road in the eastern portion of the county. There are currently no suspects in the tire dumping incident and the Police Department is asking residents to report any suspicious behavior related to this activity by calling the department's non-emergency telephone number at (540) 562-3265. Anyone with information about this crime should call the Criminal Investigations Division of the Roanoke County Police at 540 777-8641, the Emergency Communication Center at 540 562 3265 or the Roanoke Valley Crime Line at 540 344 8500.

'Sometimes it's not easy keeping teenagers amused at the public library … that's where events like Roanoke County's "Pig Appreciation Day" can help.  The story from WFIR's Gene Marrano:

RICHMOND, Va. (AP) _ Virginia lawmakers have approved a new state budget that includes a pay increases for state employees, boosts cash benefits for welfare recipients and gives Gov. Terry McAuliffe more money to spend on economic development. Lawmakers voted Thursday to approve a spending plan that does not raise taxes and also restores $30 million for local governments that had previously been cut. The GOP-controlled General Assembly did not include expanding Medicaid, a top priority for state Democrats. Virginia's budget situation has brightened in recent months due to higher-than-projected revenues and other factors, giving lawmakers more money to spend this legislative session. The budget includes a 1.5 percent pay increase in the state's share of teacher pay, and a 2 percent increase in the salaries of state police, state employees and college faculty.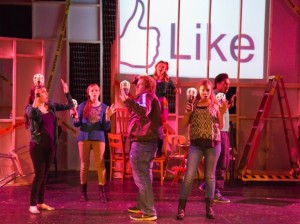 As it does once a year Roanoke Children's Theater is staging a play that tackles a serious subject for young people – this time its eating disorders … WFIR's Gene Marrano has more on "Eat – Its Not About Food":