A State Senator has announced plans to run for Lt. Governor. More on this story from WFIR's Bob Clark.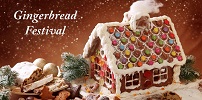 An event to get into the Christmas spirit will take place tomorrow at the Salem Public Library. WFIR's Ian Price has details on the Gingerbread Festival:

The owner of an area Christmas tree farm says a new state grant should help many farmers plan for the day when the next generation takes over, something she says is too often overlooked. WFIR's Evan Jones has the story.

For the past decade Carilion Clinic has hosted an annual pediatrics conference. Today's session at Hotel Roanoke turns the spotlight "outward" as WFIR's Gene Marrano reports:

RICHMOND, Va. (AP) – A Virginia man who police say set his girlfriend on fire, killing her, has been arrested in the Richmond area. Media outlets report that Lewis Edward Reeder was arrested Thursday, one day after the death of his alleged victim, 64-year-old Delores Williams. Fairfax County police say officers responded to an Alexandria home on Nov. 19 for the report of a house fire and a disorderly man. Firefighters extinguished the blaze and found that Williams had been badly burned. Police say Williams and Reeder, her live-in boyfriend, had been arguing when he set her on fire. Reeder fled from the scene and evaded authorities until his arrest. Reeder was sought for aggravated malicious wounding, although police say additional charges are possible. It's unclear if Reeder has an attorney.

RICHMOND, Va. (AP) – Legislative leaders from both parties say increasing salaries and reducing staffing shortages among Virginia State Police will be a priority in the upcoming legislative session despite the state's budget shortfall. The state is facing an estimated $1.5 billion shortfall due to lower-than-expected income and sales tax collections, which prompted Gov. Terry McAuliffe over the summer to scrap planned raises for state employees. The head of the State Police says since that time, departures have escalated, leaving the agency with a severe manpower shortage. Sen. William Stanley, a Republican from Franklin County, and Senate Minority Leader Richard Saslaw, a Democrat from Fairfax County, both said Thursday that the low pay and staffing shortages were a major issue. The two spoke at a forum on legislative issues in Richmond.

WILLIAMSBURG, Va. (AP) – William & Mary has acquired more than two dozen letters that President James Monroe wrote to his Treasury Secretary. The university in Williamsburg, Virginia, says they've never been published before. The school says the acquisition comes at a time of renewed interest in the fifth president. He served from 1817 to 1825. Jay Gaidmore, director of the Special Collections Research Center at the school's Swem Library, says the correspondence could provide new scholarship discoveries into Monroe's presidency. He says there are not many existing letters between Monroe and his cabinet. The letters were purchased from the Raab Collection, a historical document and autograph dealer. And the firm got them from descendants of William Crawford, Monroe's Treasury Secretary. The university will display the letters next year and post them online.
From the Franklin County Sheriff's office:  –  On 11/29/2016, at 4:43 PM, the Franklin County Sheriff's Office responded to a 9-1-1 call at 25 Ronnies Lane in Rocky Mount, in reference to a home invasion robbery. Subjects at the residence reported that a male subject came to the residence armed with a handgun. An elderly man at the residence was forced into the residence and in to a bathroom.  The suspect took a safe containing US Currency and jewelry from the residence and fled. Investigators collected evidence and were able to identify a suspect through interviews. A search warrant was executed in the City of Roanoke with the assistance of the Roanoke Police Department. Dustin Lewis Moseley, W/M, 23 YOA, of Ferdinand Av. , Roanoke, VA  has been arrested and charged with Robbery. The investigation is continuing.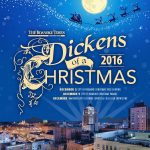 December is here, believe it or not. Among other things that means "Dickens of a Christmas" is back in Roanoke as WFIR's Gene Marrano reports:

The Roanoke Valley has never seen a wildfire as devastating as the one thousands are recovering from in Gatlinburg but the Virginia Department of Forestry says it's good to be prepared. WFIR's Ian Price has more:
More fire safety tips can be found here