A local non-profit group invites the public to join them for a hike. The story from WFIR's Bob Clark: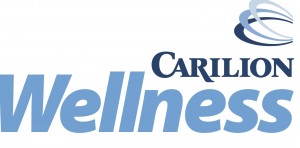 As part of its mission to focus more on prevention, Carilion Clinic is trying on-site "mini-wellness" sessions … more from WFIR's Gene Marrano:
RICHMOND, Va. (AP) _ Former Virginia Gov. Bob McDonnell will not have to go to prison while the U.S. Supreme Court considers whether to consider his appeal of his public corruption convictions. The court on Monday overruled a lower court's decision on McDonnell's incarceration. McDonnell made a last-ditch plea to the high court to stay out of prison shortly after the 4th U.S. Circuit Court of Appeals in Richmond refused to grant the same request. The Republican former governor was facing the possibility of having to report to prison within the next several weeks to begin his two-year sentence, handed down in January for doing favors for a wealthy businessman in exchange for more than $165,000 in gifts and loans.
UPDATE: The Roanoke Police Department says Ricky Akers is now in custody. Officers are still searching for Jon Dumire.
———————–
A Roanoke Police officer was at 6th and Mountain when he heard several shots being fired in the 600 block of Mountain Avenue SE.  When the officer arrived on scene, two adult white men took off running.  A short foot pursuit ensued and the officer lost sight of the individuals.  Responding officers set up a perimeter and through the information received located one of the individuals, Gregory Lee Davis, age 28, of Roanoke inside a residence in the 600 block of Mountain.  Davis had a minor wound to his leg but refused medical treatment, it is unclear if this injury was received from the gunfire exchanged.   Further investigation revealed Davis had been in a previous altercation with Jon Phillip Dumire, age 22, of Roanoke, and Ricky Allen Akers, age 26, of Roanoke.  Warrants have been obtained on both Dumire and Akers on charges of possession of a firearm by a convicted felon and brandishing a firearm.  At this time, those warrants have not been served.  Anyone with information pertaining to the exact location of either Dumire or Akers should call 911.  Anyone that provide information on how to help find either of these individuals can call the Roanoke Valley Crime Line at 540-344-8500.  All tips are anonymous.  An anonymous text message can also be sent to the number:  274637 (CRIMES).  Please start your text message with RoanokePD to ensure it is properly sent.

The Roanoke area is in a battle with Morgantown, West Virginia in Blue Ridge Outdoors magazine Top Towns Contest. WFIR's Bob Clark reports:

Virginia Tech news release: Virginia Tech Athletics will continue to honor the memory of two local television journalists who were tragically killed in a shooting on Wednesday. The Virginia Tech football squad will wear special helmet stickers for the season opener against Ohio State on Labor Day night. There also will be a moment of silence before the game. Alison Parker and Adam Ward were doing a live broadcast for Roanoke CBS affiliate WDBJ-7, on Wednesday morning at Smith Mountain Lake, a little more than an hour from Tech's campus, when they were killed. The players will wear a helmet sticker that features the No. 7 and teal and maroon ribbons, along with the initials of both victims. Teal was Parker's favorite color, while the maroon ribbon represents Ward, who graduated from Virginia Tech in 2011.
(Continue reading for the rest of the news release.)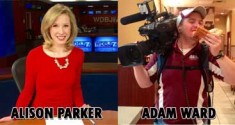 The mourning process moves to a new phase today as the family of slain WDBJ7 photojournalist Adam Ward receives visitors at Salem High School. This comes one day after a service honoring both Ward and reporter Alison Parker.  WFIR's Evan Jones has the story.
From the Bedford County Sheriff's Office: On Saturday August 29, 2015 at 1: 30 p.m., Bedford County 911 dispatchers received a call to 1284 Breezy Hill Road, Vinton. The caller, who was calling from Botetourt County, advised that her daughter, Ashley Brogan, age 28, was at this residence and was possibly being assaulted by a Willard Hale. A Bedford County deputy responded to the address and spoke with Willard Hale's father, who invited the deputy into the residence. He said the two were in another part of the house. After checking the residence the deputy could not locate either. The father then advised the deputy they must have went out the back door.
(Continue reading for the rest of the news release.)
Rising Consumer Sentiment is usually a harbinger of good times ahead and more spending, and a Roanoke College poll seems to indicate that trend, as WFIR's Gene Marrano reports:
BLACKSBURG, Va. (AP) _ Virginia Tech's Board of Visitors is expected to discuss potential state budget requests during a quarterly meeting in Northern Virginia. The board is scheduled to meet on Monday at the Virginia Tech Research Center-Arlington in Arlington. The agenda also includes a capitol project to expand the Virginia Bioinformatics Institute Data Center and a review of plans for future research facilities at Kentland Farm.