Byran Hamlar Statement:" After prayer and thoughtful consideration, I have made this difficult decision. With great intentions, I entered the race because I felt I could make a difference for our community. However, realizing the importance of the council and its commitments, I am concerned that I would be unable to fully devote myself at this time. My wife and I are expecting our first child in the upcoming months. Although I feel strongly about serving the community, my first commitment must rest with my family. I would like to thank all of my supporters and friends for their encouragement. Please know that this will not be my final involvement. I will look for future opportunities to enthusiastically serve the great people of the Roanoke Valley."
From Salem Police: This morning at approximately 8:21 a.m., officers were called to the 1800 block of West Main Street in reference to a shoplifting incident. The suspect was observed leaving the parking lot, and officers were given a description of his vehicle as soon as they arrived on the scene. The male suspect's car was quickly located in the vicinity, but the driver refused to pull over when officers activated their emergency lights and siren. A pursuit ensued and eventually ended in Roanoke City where the vehicle was abandoned in the 200 block of Westside Boulevard. After a short foot pursuit, the suspect was located and taken into custody. Israel Antonio Cunningham, 27, of Roanoke, has been charged with Grand Larceny and Felony Eluding. Cunningham is currently being held at the Roanoke County/Salem jail without bond. There were no injuries during the incident.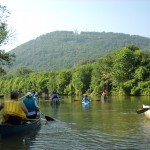 A popular trail off the Blue Ridge Parkway has undergone a facelift – and there's a celebration today to mark that occasion. More from WFIR's Gene Marrano:
Roanoke County and Tanglewood Mall have once again teamed up for the Tons of Fun extravaganza. WFIR's Starr Anderson has the details:
Performances include: Blue Ridge Mountain Cloggers, Doug Berky, Roanoke Taekwondo America, Mark Fuller Magic Show, Shaolin Dragons Kung Fu and more
Activities include: Balloon animal workshop, laser tag, inflatable games, face painting and more

More than 2,000 untested sexual assault evidence kits in Virginia will soon get lab tests, and the results may help find rapists who have sometimes avoided prosecution for years. Some of those kits go back as far as 1988. WFIR's Evan Jones has the story.
A week from tomorrow seven Democrats will take part in a firehouse primary at the Berglund Center – when three candidates for the Roanoke City Council election in May are chosen.  WFIR's Gene Marrano has another in a series of candidate profiles:
"Star Trek" star George Takei is coming to Roanoke in May at the city's invitation. The City of Roanoke and Local Colors are hosting "An Evening with George Takei — "On Inclusion and Diversity" —  May 4th.  A free public event at a yet-to-be-determined venue will focus on the acceptance of immigrants and refugees and to warn against systemic racism. Chris Morrill is the Roanoke City manager:
Takei was critical of Mayor David Bowers in November after Bowers released a statement citing the mass detention of Japanese-Americans during World War II in order to deny Syrian refugees the chance to resettle in the Roanoke Valley. Takei, who was one of 120,000 people of Asian descent put in internment camps in the wake of 1940s-era prejudice, took issue with  Bowers' grasp of history. "There was no threat. We loved America. We were decent, honest, hard-working folks. Tens of thousands of lives were ruined, over nothing," Takei wrote on his Facebook page.
(Associated Press contributed to this report.)
Continue reading for the city's news release.
An interesting turn at the bond hearing today in Christiansburg for Natalie Keepers – in the Nicole Lovell murder case.  WFIR's Gene Marrano has an update:
Christiansburg (AP) — A prosecutor says two Virginia Tech students plotted to kill a 13-year-old girl and hide her body. Montgomery County Commonwealth's Attorney Mary Pettitt revealed details about the accusations against 18-year-old David Eisenhauer and 19-year-old Natalie Keepers at a Thursday hearing. Until then, details about 13-year-old Nicole Lovell's death had been scarce. Pettit says Eisenhauer and Keepers met at a fast-food restaurant to plan how they'd kill Nicole, and drove past her home. Pettit says they bought cleaning supplies at one Wal-Mart and a shovel at another. Pettitt says Eisenhauer planned to cut Nicole's throat at a remote location. Pettit says the pair put the body in the back of a Lexus. Pettit says authorities found a weapon, but she didn't describe it. Pettitt didn't give a possible motive or describe how the killing was carried  out; instead she detailed only the pair's plans.  She says Eisenhauer first denied involvement in killing Nicole but admitted to driving to her home. Pettit says he also admitted that he saw her climb out of her window, and she says he greeted her with a side hug and then brought her to Keepers.

With more and more drones excepted to be taking to the skies Carilion Clinic's Life-Guard helicopter team is holding a forum on Saturday to talk about safe practices. More from WFIR's Gene Marrano: