CHARLOTTESVILLE, Va. (AP) _ University of Virginia President Teresa A. Sullivan says the university community is deeply concerned about a student who has been missing since early Saturday. Sullivan issued the statement Monday as police continued to search for Hannah Elizabeth Graham. Police say she was last heard from at 1:20 a.m. Saturday when she texted a friend. Charlottesville police say their search has found no trace of the 18-year-old Graham. In her statement, Sullivan said the U.Va. community is "united in our deep concern" for Graham. According to U.Va. officials, Graham is 5-foot-11 with blue eyes, light brown hair and freckles. Anyone with information on Graham's whereabouts is asked to contact the Charlottesville Police Department at 434-970-3280.
(Continue reading for photos and news releases from the University of Virginia and Charlottesville Police)

The General Assembly convenes this week for a special session where the focus is on the Medicaid expansion issue…but ethics reform is sure to be on some lawmaker's minds. WFIR's Gene Marrano has this report:
RICHMOND, Va. (AP) _ The Virginia attorney general's office is creating the position of a statewide coordinator to prepare local inmates for their return to society. Attorney General Mark R. Herring also announced Monday the creation of a re-entry portal to assist in that effort. While the state has worked in recent years to assist the re-entry of state prison inmates, local correctional centers have had little guidance or resources to help the men and women held in their lockups. The re-entry coordinator will identify and address service gaps and help coordinate communications between sheriffs' departments and government agencies. They include workforce development programs and mental health services. Herring said re-entry programs have been proven to reduce recidivism and save taxpayers' dollars. An estimated 29,000 people are held in jails statewide.
Vinton officials cut the ribbon on the new Walnut Avenue bridge this morning as they wrapped up a year-long project … Mayor Brad Grose had the honor of driving the first car across the new bridge – his vintage 1971 Ford Maverick … Grose says the new bridge is safer. Sidewalks and bike lanes from the Walnut Avenue bridge will be extended to downtown Vinton and the new Glade Creek Greenway will extend from the other side of the bridge towards Roanoke. WFIR's Gene Marrano spoke to Mayor Grose:

The Drug Enforcement Administration has reclassified hydrocodone combination drugs as a schedule 2 medication … A substance abuse counselor at the Mount Regis Center in Salem says that is a good step. WFIR's Gene Marrano has more:

RICHMOND, Va. (AP) _ Democratic Gov. Terry McAuliffe and state lawmakers are announcing cuts to state agencies, universities, and local governments to help fill a projected budget gap and preserve Virginia's AAA bond rating. The governor and Republican lawmakers said at a Capitol news conference Monday that they have agreed to cuts of $192 million to state agencies, $90 million for higher education, and $60 million for aide to local governments over the next two years. The budget plan won't affect K-12 spending and will not include any increase in fees or taxes. McAuliffe praised GOP lawmakers for their willingness to work with him to address a projected $882 million shortfall over the biennium, saying the bipartisan approach was needed "to send a signal to Wall Street" and preserve the state's sterling bond rating.

The Salem VA Medical Center holds a town hall meeting later today for veterans — and anyone else — to offer feedback and suggestions for the center's operations. As WFIR's Evan Jones, reports, the VA is conducting similar meetings at every facility in the country.
Today is the first day on the job for Botetourt County's first-ever Chief of Fire and Emergency Medical Services. WFIR's Gene Marrano has more on the appointment of Jeff Beckner.
RICHMOND, Va. (AP) _ Virginia Gov. Terry McAuliffe is set to release details on budget cuts for the next two years. McAuliffe and leaders of the General Assembly are scheduled to attend a news conference on the agreement Monday. McAuliffe announced the agreement Saturday after appearing at the annual meeting of the Virginia Governmental Employees Association. McAuliffe has said officials are projecting a revenue shortfall of nearly $2.4 billion over a three-year period. State agencies have until Friday to submit plans to cut spending by 5 percent in the first year and 7 percent in the second year.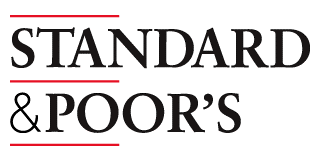 RICHMOND, Va. (AP) _ A report by the investment rating agency Standard & Poor's says the income gap is undermining budgets in Virginia and other states. The S&P report released Monday says Virginia is among the 10 states most reliant on income tax revenues. It concludes that income inequality is contributing to slower economic growth in the U.S. and as a result, states are facing rising tensions over whether to raise taxes or cut spending to balance their budgets. The report says that average annual state revenue growth fell to 5 percent, from 10 percent, from 1980 to 2011. At the same time, the top 1 percent of earners doubled their share of total income. Virginia saw average annual tax revenue growth has slowed to around 3.6 percent per year since 2000.