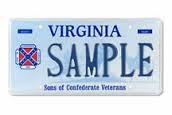 DANVILLE, Va. (AP) _ A federal judge says Virginia can ban the Confederate flag from any specialty license plates the state issues in the future but made no decision on existing tags. U.S. District Judge Jackson L. Kiser said after a hearing Friday that he will set aside a 2001 injunction that allowed the image of the Confederate flag on vanity plates honoring the Sons of Confederate Veterans. He did not rule on whether the state can revoke the approximately 1,600 Confederate flag plates already issued. That matter will be addressed in an official order to be filed later. The Virginia attorney general's office asked Kiser to dissolve the injunction after Gov. Terry McAuliffe said in June that he would move to have the plates phased out. The Sons of Confederate Veterans opposed the move.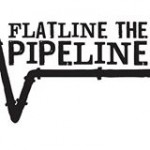 A coalition of groups opposed to the Mountain Valley Pipeline and similar projects are holding a parade in downtown Roanoke tomorrow … hoping to rally support for their cause … more from WFIR's Gene Marrano:

The sixth freshmen class at the Virginia Tech-Carilion School of Medicine is in place – 42 college graduates chosen from a pool of almost 3600. Founding Dean and president Cynda Johnson said more than two-thirds of those applicants already met the basic requirements for entry to the medical school. 42 is the cap on the number of medical school students that can be accepted every year. This is also the most research-oriented group of incoming freshmen according to Johnson – who says the admissions committee did yeoman work selecting the final group. Johnson spoke to WFIR's Gene Marrano:
SWEET BRIAR, Va. (AP) _ Sweet Briar College alumnae have made the second of three payments required under a settlement to keep the school open. The Richmond Times Dispatch reports that the school's new administration confirmed Thursday that it received a $3.5 million payment from Saving Sweet Briar Inc. several days ahead of the deadline established under the mediated settlement. Saving Sweet Briar has now paid $8.5 million of the $12 million it was required to raise by Sept. 2. The college says nearly 300 students are enrolled for the fall semester. Convocation will take place Aug. 26, the day after the school would have been shut down by the previous leadership. Classes will begin Aug. 27.
It's an emotional day here at WFIR as News Director and Morning Anchor Jim Kent retires after decades in the business.  Former WFIR Anchor and Reporter Timothy Martin worked alongside Jim for more than five years, and he has more on Jim's accomplished career.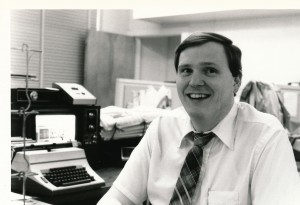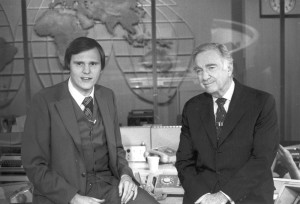 WDBJ7 photos

The Rescue Mission has an urgent need for back to school supplies. WFIR's Bob Clark has that story…..

A company that specializes in digital media services is getting ready for a move to downtown Roanoke – and for future growth … WFIR's Gene Marrano has more:
Current Windsor Hills District school board member Drew Barrineau announced he intends to resign his seat later this summer. The school board says eight people applied for the seat. They are: David W. Blevins, Jason B. Moretz, Tracey Buzzo, Rita L. Evans, Diane Herchenrider, Tatiana C. Mercado, David E. Atkins and Angelo R. Gianna.

RICHMOND, Va. (AP) _ Virginia Democratic Gov. Terry McAuliffe says he'll make a renewed push to expand Medicaid now that Republican primaries are over and the U.S. Supreme Court recently issued a decision upholding the Affordable Care Act. McAuliffe said Thursday in a conference call with reporters that the Republican lawmakers who have previously blocked Medicaid expansion will be more open to compromise during next year's legislative session. But a spokesman for GOP House Speaker William J. Howell said the party's opposition hasn't softened and higher-than-expected costs of expanding Medicaid in other states have validated Republican concerns about the cost of expansion. Expanding Medicaid is a key provision of the Affordable Care Act, and more than half of the states have chosen to expand the government-funded health care program for the poor.

RICHMOND, Va. (AP) _ Virginia State Police have concluded their review of an arrest that injured a University of Virginia student and prompted allegations of racism. State police spokeswoman Corrine Geller said Thursday that the report was submitted to the state secretary of public safety's office. She said she could not disclose the report's findings. Gov. Terry McAuliffe ordered the review after Virginia Alcoholic Beverage Control agents arrested Martese Johnson outside a Charlottesville pub in March. Photos and video of the bloodied 20-year-old were circulated widely on social media. Johnson, who is black, could be heard on the recordings calling the officers racist. Last month, a prosecutor said a separate criminal investigation found no evidence that the incident was malicious or racially motivated. The officers weren't charged. The charges against Johnson were dismissed.