From Roanoke Police: On July 28, 2014 at 9:21 a.m. Roanoke Police were dispatched to the 600 block of 9th Avenue SE, the Carter Bank & Trust, to investigate a bank robbery. Several employees told officers the suspect walked into the bank, displayed what appeared to be a firearm, and demanded money. After obtaining an undisclosed amount of money the suspect left the store on foot. The suspect was described as a white male, thin build, possibly around 5'7″. The suspect was last seen wearing a blue long sleeved shirt and blue jeans.  Several witnesses also told officers they observed some type of bandage on the suspect's neck, possibly covering a recent wound or surgical procedure.   Anyone with information is encouraged to call the Roanoke Valley Crime Line 540-344-8500. All tips are anonymous and a reward of up to $1,000 is offered for information leading to an arrest and conviction.
RICHMOND, Va. (AP) _ A federal appeals court has struck down Virginia's same-sex marriage ban.  A three-judge panel of the 4th U.S. Circuit Court of Appeals in Richmond ruled Monday that state constitutional and statutory provisions barring gay marriage and denying recognition of such unions performed in other states violate the U.S. Constitution. The Virginia gay marriage case is one of several that could go to the U.S. Supreme Court.  In February, U.S. District Judge Arenda Wright Allen ruled that Virginia's same-sex marriage ban violates equal protection and due process guarantees. Lawyers for two circuit court clerks whose duties include issuing marriage licenses appealed.  The lawsuit was filed by two Norfolk men who were denied a marriage license and two Chesterfield County women whose marriage in California is not recognized by Virginia.
State Senator John Edwards and officials from several health organizations urged Roanoke area residents this morning to weigh in the EPA website about limits being proposed for existing power plants. WFIR's Gene Marrano has more:
RICHMOND, Va. (AP) _ Jury selection is on the agenda for opening day in the corruption trial of a former Virginia governor and his wife in Richmond.  Bob and Maureen McDonnell are charged in a 14-count indictment with accepting more than $165,000 in gifts and loans from the CEO of a dietary supplements company in exchange for helping promote his products. Their trial in federal court begins at 10 a.m. Monday and is expected to last at least five weeks. McDonnell was a rising national star in the Republican party and was considered a possible Mitt Romney running mate in 2012 before the federal investigation ruined his political future. He has apologized for what he described as bad judgment and repaid about $120,000 in gifts and loans, but has denied breaking any laws.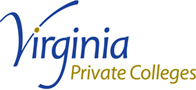 22 private colleges and universities in Virginia are rolling out a special one-week welcome mat for high school students and their families.  Many campuses have special events planned for "Virginia Private College Week" to show what they're about. Admissions officials say this annual event is a proven way to attract future students, as WFIR's Evan Jones reports.

Roanoke County recently received first place honors among counties with a population of up to 150,000 for its technological services. The county's interactive Geographic Information Systems portal and data-driven approach to crime prevention were recognized, as WFIR's Kelsea Pieters reports.
Update 8:50 a.m.
News Release from the Virginia Department of Transportation:
TRAFFIC ALERT:  EMERGENCY ASPHALT REPAIRS WILL KEEP NORTHBOUND I-81 LANES NEAR MILE MARKER 167 CLOSED
The right shoulder is open to traffic
At approximately 5 a.m. this morning, a traffic accident involving a vehicle fire occurred on northbound Interstate 81 near mile marker 167 in Botetourt County. As a result of the fire, the asphalt in the area was heavily damaged and will need to be repaired before the lanes can reopen to traffic.
VDOT staff is on scene assessing the damage and crews have been rerouted to the area to begin repairs immediately. Crews estimate they will have the right lane open to traffic at noon today and will then move on to the left lane.  It is unknown at this time when the left lane will be completed. These timeframes are estimates and could be impacted by weather or unforeseen circumstances once the crews arrive on scene for the repairs.
At this time the right shoulder is open to traffic. Drivers should expect delays in the area and avoid this section of I-81 if possible until the repairs are completed.
For the latest information on this incident visit www.511Virginia.org.
Update 8:44 a.m.
Traffic is now moving again on Interstate 81 South at mile marker 119.8 in Montgomery County. The right shoulder is blocked.
The fourth in the Parks and Arts series is happening this weekend at Roanoke's newest park. WFIR's Kelsea Pieters has the details:
Click HERE for details from the City of Roanoke website.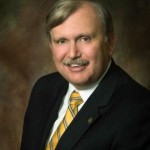 Roanoke County is searching for a new administrator now that Clay Goodman is stepping down next week after five years in the position. He took over from longtime county administrator Elmer Hodge. WFIR's Gene Marrano has more: